Access the essential tools, independent insight, and expert consultancy needed to thrive in today's CCM world.
Sign up for a free account to access our interactive vendor comparison tool and the latest industry insights. Or, sign up for a paid version to enable advanced filtering and get access to premium (RFP-related) insights.
or
Login
What we offer
Aspire Leaderboard
Interactive vendor comparison
Aspire Insights
Latest industry insights
Aspire Services
Expert consultancy
The Aspire Leaderboard
Whether you're in marketing, IT or the line-of-business, investing in new technology to communicate and interact with customers can be complex and overwhelming.
The Aspire Leaderboard is an interactive, online tool that dynamically visualizes the CCM vendor landscape.
Discover highly relevant information quickly and easily, tailored to your job role and organization type.
Introduction to the Leaderboard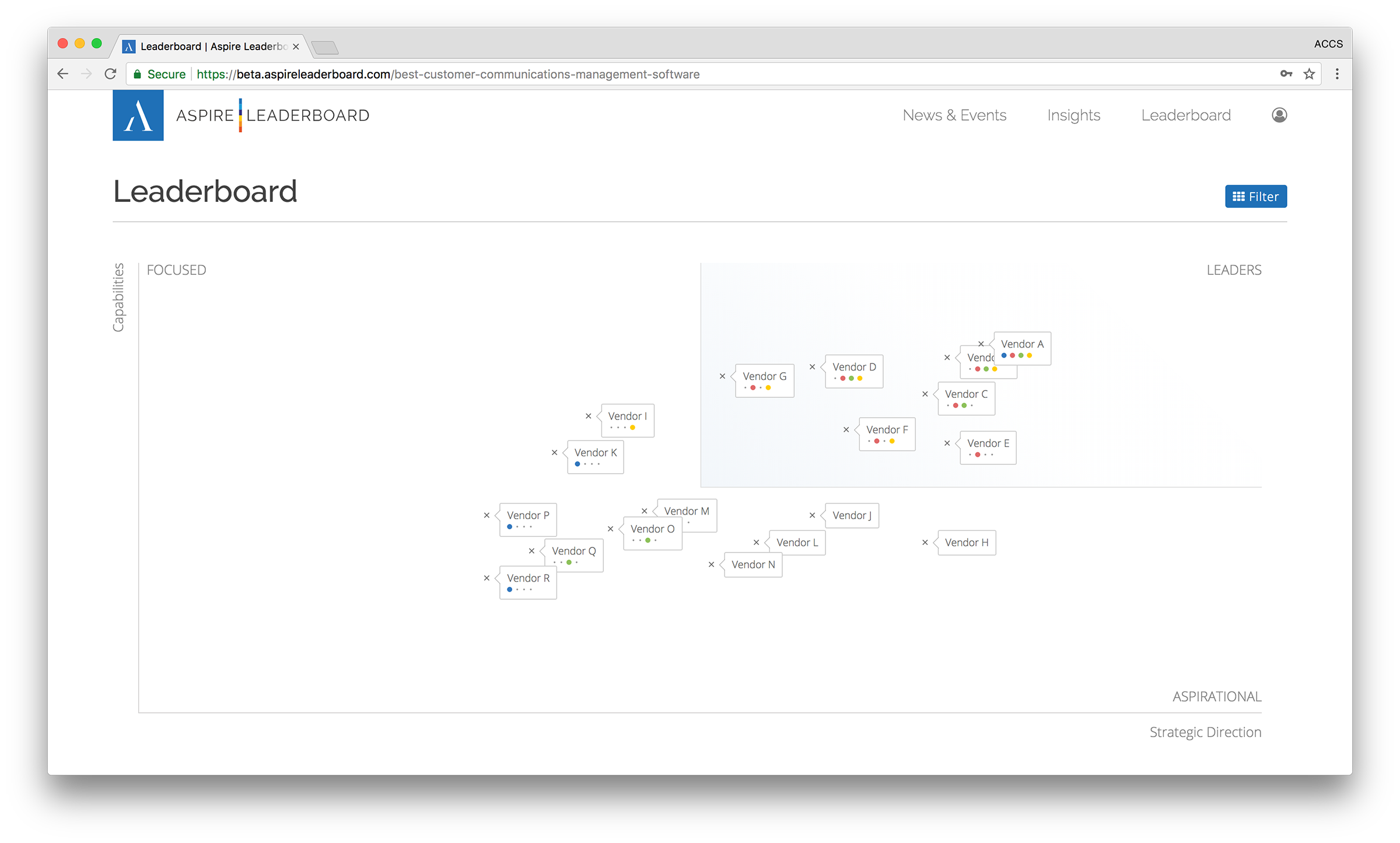 Aspire Insights
The Customer Communications Management (CCM) industry is in transition and converging with the Customer Experience Management (CXM) market.
Our insights provide clear, relevant, and up-to-date coverage of the evolving market.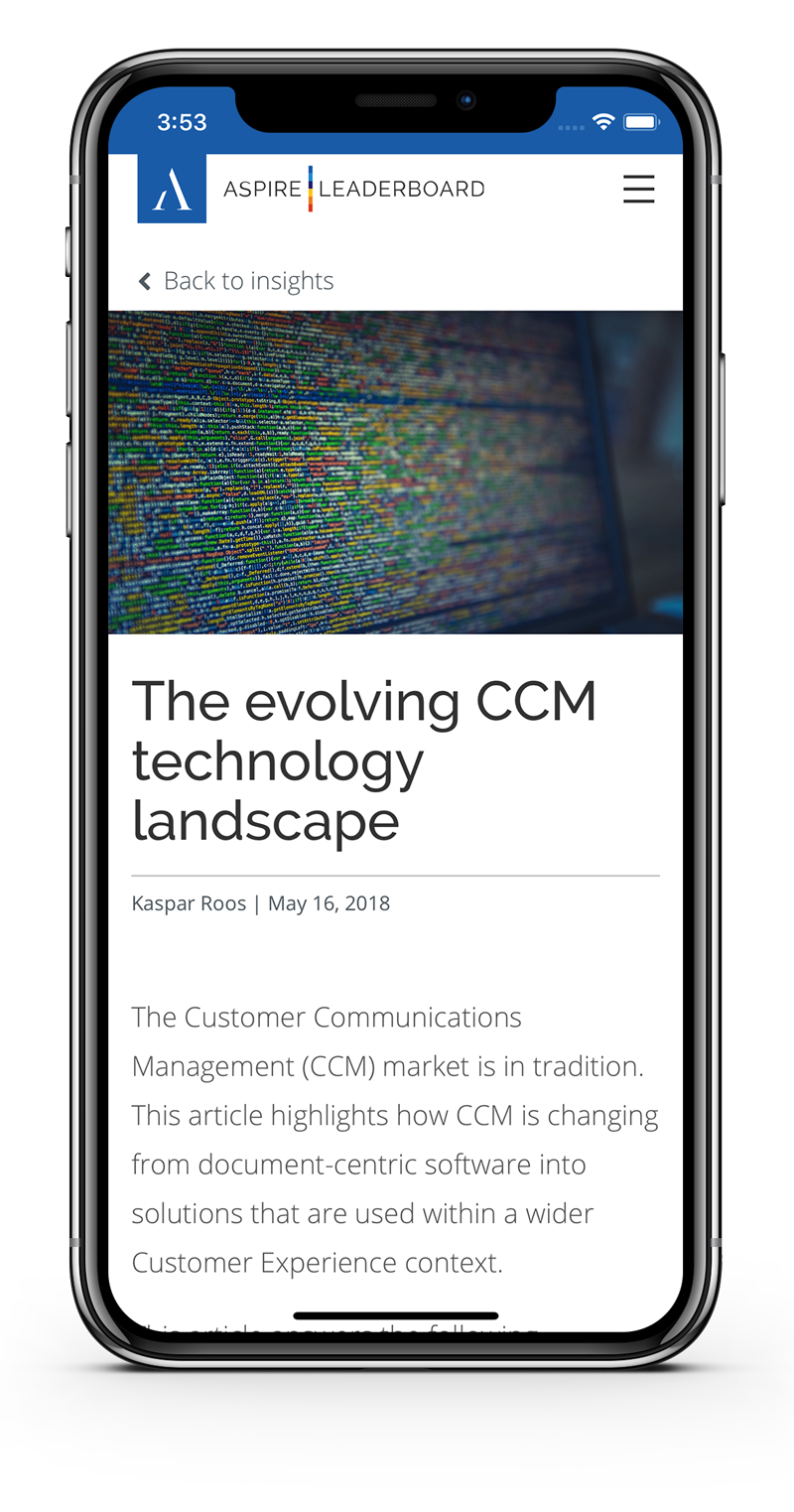 Aspire Services
We can help you optimize your CCM strategy and provide trusted, independent advice. We offer a range of services, including:
CCM maturity analysis
Technology & partner selection
Omni-channel assessments
Strategy & RFP support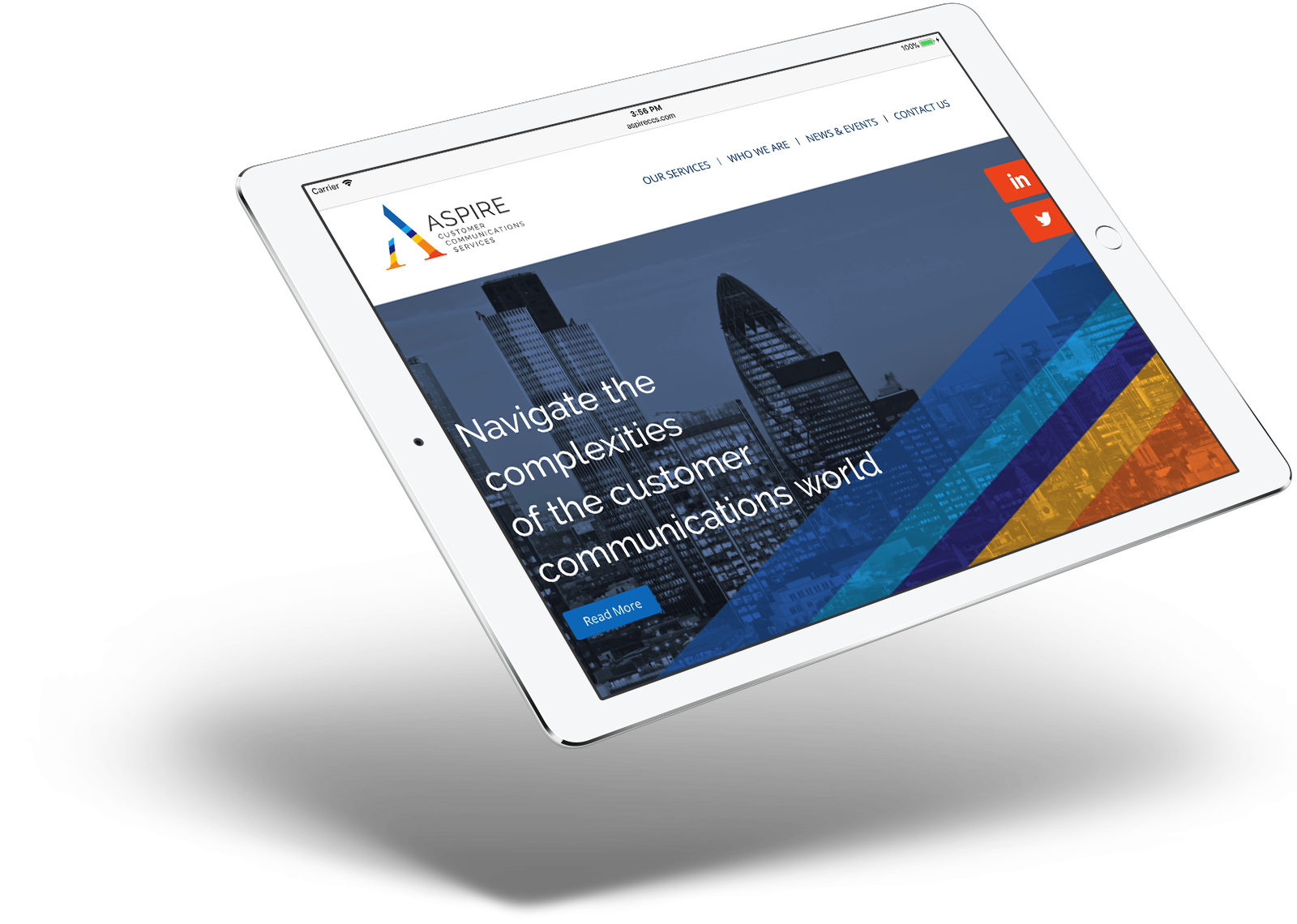 What others are saying
"I have never seen such a thorough market representation"

Product Management Executive, Technology Vendor
"The Aspire Leaderboard is an exciting, new concept that provides an unmatched view into the CCM market"

CEO, Global CCM-System Integrator
"The Aspire Leaderboard is a really helpful tool"

Senior Developer, UK insurance company
Platform Sponsors
The Aspire Leaderboard is a vendor-neutral tool. Sponsorship does not influence vendor evaluations.
Find out more