Aspire Customer Communications Services
Aspire is a boutique consulting firm specializing in the Customer Communications Management (CCM) and Customer Experience Management (CXM) industries. Through deep market expertise and global insights, we work with technology providers, service providers, enterprises and investors to help you achieve your CCM goals.
Aspire offers assessment services where we help businesses develop strategies on how to increase Customer Experience. Also, Aspire helps businesses through RFP processes as well as with vendor selection. For more information, please go to www.aspireccs.com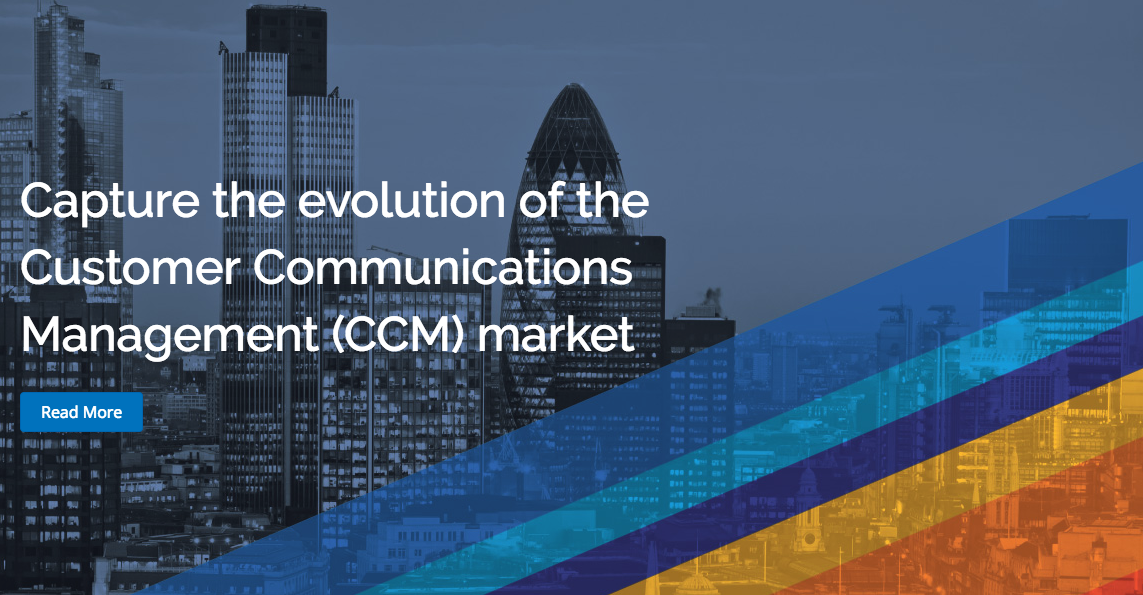 Aspire Leaderboard
The Aspire Leaderboard is a dynamic, digital-first, vendor positioning grid that ranks vendors across the CCM industry.

It is composed of an Overall Leaderboard and four sub-grids that capture the evolution of CCM. The sub-grids – ADF,Customer Communications, Business Automation, and Omni-Channel Orchestration are then populated by vendors in those areas, who are then ranked according to their capabilities and vision. Those who rank highest are considered "leaders" of the grid, which would then reflect on the overarching Leaderboard.